Karen Bennicke
Louise Birch
Martin Bodilsen Kaldahl
Michael Geertsen
Turi Heisselberg Pedersen
Louise Hindsgavl
Mikael Jackson
Christin Johansson
Gitte Jungersen
Bodil Manz
Marianne Nielsen
Peder Rasmussen
Anders Ruhwald
Signe Schjøth
Bente Skjøttgaard
Steen Ipsen
Kristine Tillge Lund
Anne Tophøj
Ole Vesterlund





Born in Copenhagen 1943. Works and lives in north-west Seeland

Education : Arts and Craft School in Copenhagen 1961–65. Berkeley University´s Art Department,
USA 1966.

Her work is represented in Museums such as, Design Museum Denmark, Trapholt Art Museum, Denmark, V&A Museum,London, The New Carlsberg Foundation, Denmark, National Museum, Stockholm, Sweden, Los Angeles County Museum of Art, USA, The Israel Museum, Jerusalem, Israel, Musee des Arts Decoratifs de Montreal, Canada, The Houston Museum of Fine Arts, Texas, USA, The George R. Gardiner Museum of Ceramic art,Toronto, Canada, Museum of Modern Ceramic Art, Gifu ,Japan, Neue Pinakothek,Munchen, Germany, National Gallery of Australia, Canberra, world Craft Forum,Tokyo,Japan, Museum Boijmans-van Beuningen, Rotterdam, Holland, Seattle Art Museum, USA.

Recent exhibitions include: 2007 Grand Prize "The 4th World Ceramic Biennale" Korea, 2008 Design Museum, Denmark, 2009 "Keramiske Veje", Exhibition Group, Sophienholm, Copenhagen, 2009 Tokyo Art Fair, 2010 Pan AM Art Fair, Carla Koch, Amsterdam, 2010 Gudhjem Museum, Bornholm, Denmark, 2010 The Danish National Bank, Grant of Honour, 2010 Galerie Helene Poree, Paris, 2011 Garth Clark – Sofa Art Fair Santa Fe, USA, 2011 Gallery Pagter, Kolding, Denmark, 2011 The Scottish Gallery, Edingburgh, 2011 Puls Contemporary Ceramics, Brussel, Belgium, 2012 Gallery Weinberger, Copenhagen, 2012 Copenhagen Ceramics.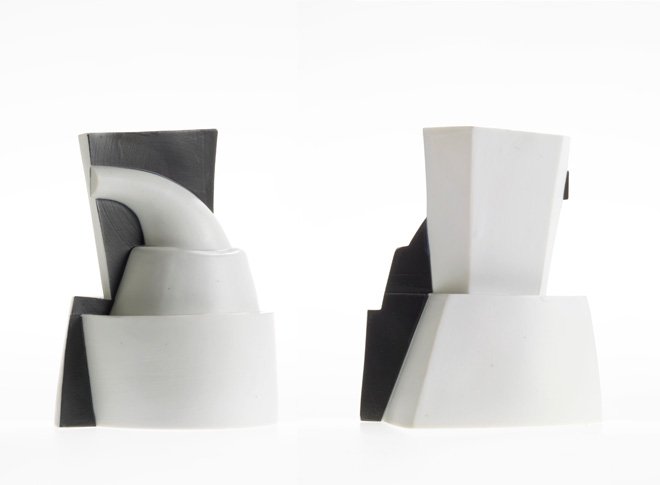 Homage to Vilhelm Lundstrøm, 2012. Cast Porcelain. H. 16 cm. Diam: 14/16 cm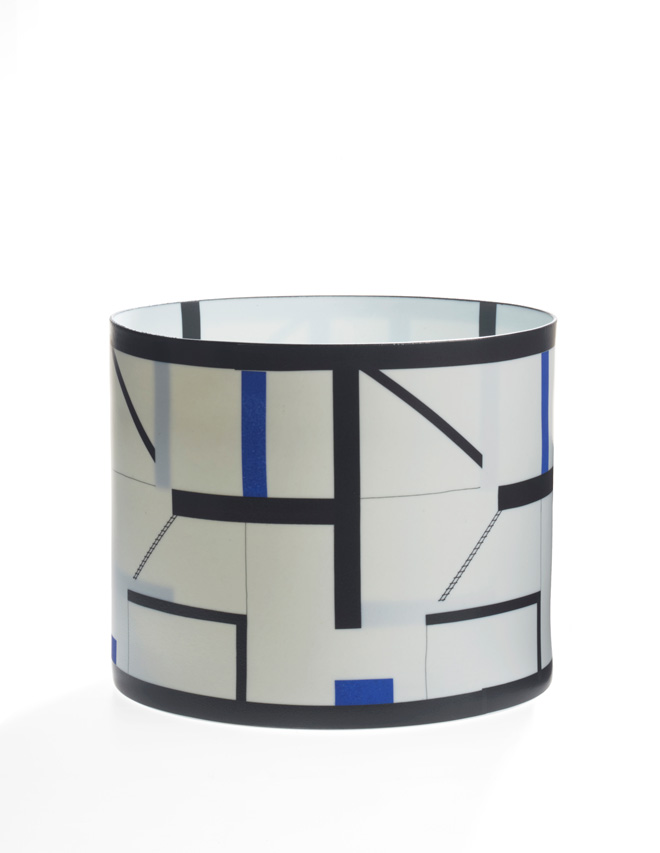 Samsø, 2012. Cast Porcelain. H: 19 cm. Diam: 33 cm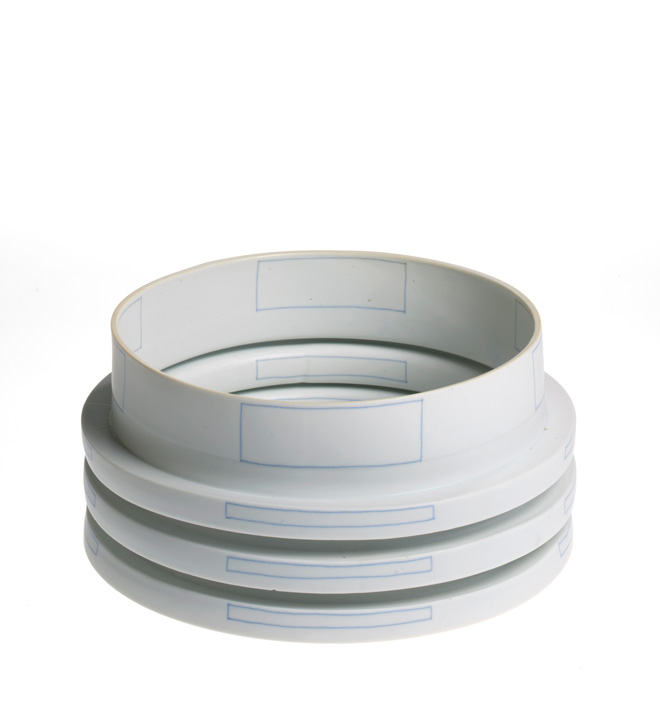 Ripples, 2012. Cast Porcelain. H: 19 cm. Diam: 33 cm
Photos: Erik Brahl