Born 1974. Works and lives in Copenhagen

Education: MA from Royal College of Art, London 2009.

Her work is represented in museums and privat collections such as Yingge Ceramics Museum, Taiwan; Grimmerhus, Museum of International Ceramic Art, Middelfart, Denmark; The Danish Arts Foundation, Denmark and Erik Veistrup Collection.
In 2009 she was awarded The Anni and Otto Johs. Detlefs' award for young experimental ceramic artists.
Recent exhibitions include: PULS Contemporary Ceramics, Brussels, 2005; Gallery Nørby, Copenhagen, Denmark, 2006; PRESENT 2007, Bomuldsfabriken, Arendal, Norweig, 2007; REFLECTION, Sir John Soanes Museum, London, Great Britain, 2008; CERAMICS – THE NEW GENERATION, Atelier d'Art de France, Paris, France, 2010.

www.signes.nu
www.allthatclay.dk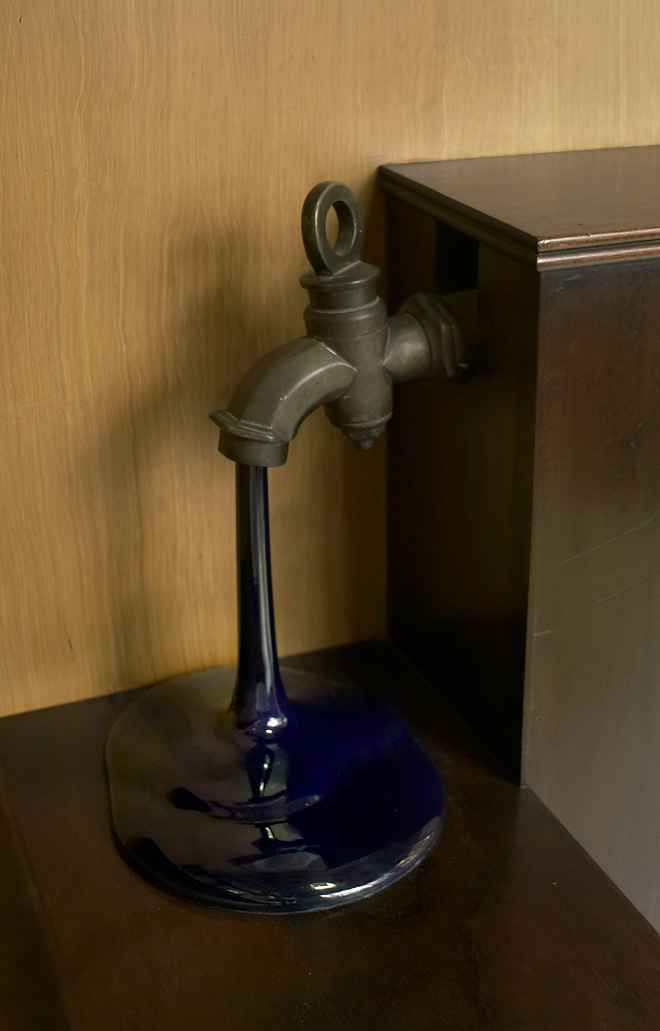 Untitled. Cast, glazed, earthenware. 25cm x 24cm x 20 cm, 2008. Site-specific work, Sir John Soane Museum, London, UK, 2008. Photo: Sussie Ahlburg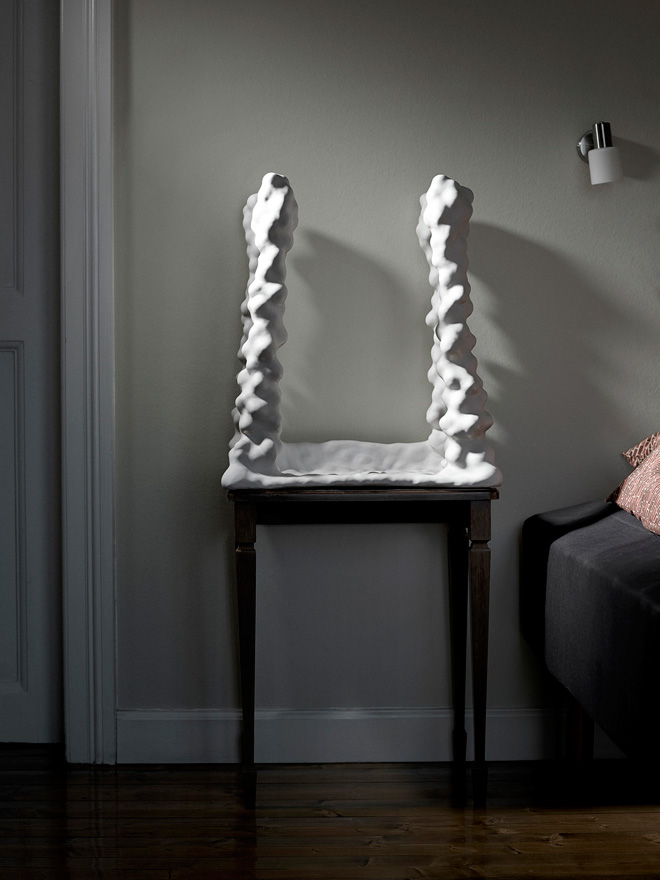 Double game. Handbuilt, glazed, stoneware. 55cm x 50cm x 35cm. Site-specific work. Jantzens Hotel, Gudhjem, Denmark, 2010. Photo: Mikkel Mortensen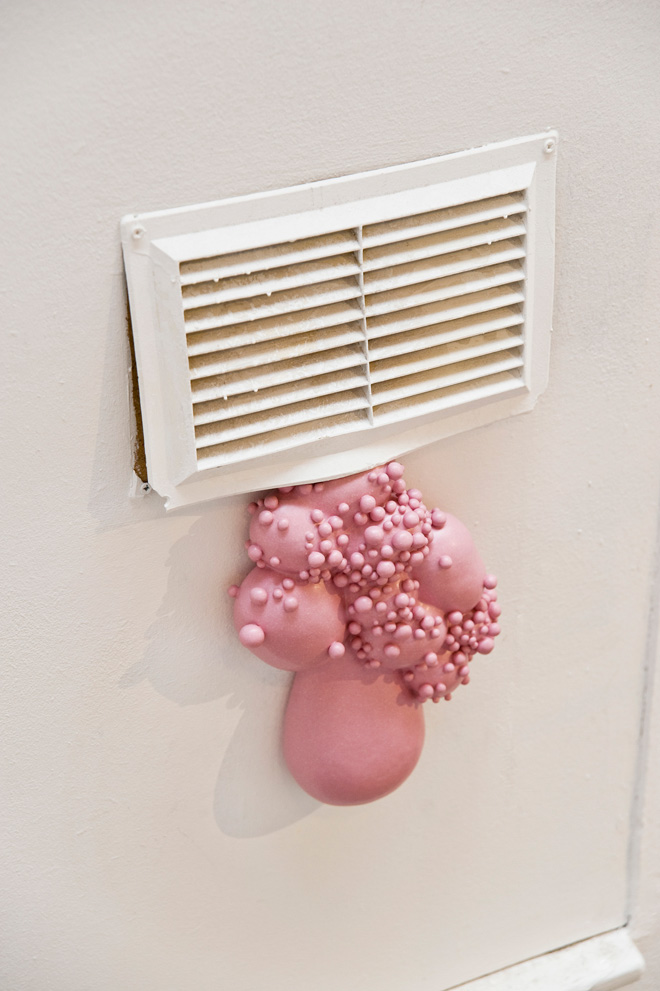 Seeping, Creeping, Breeding No. 9. Handbuilt, glazed, earthenware. 30cm x 24cm x 7cm. Site-specific work. Degree Show 2009, Royal College of Art, London, UK, 2009. Photo: Ester Segarra.
Portrait photo: Ole Vesterlund